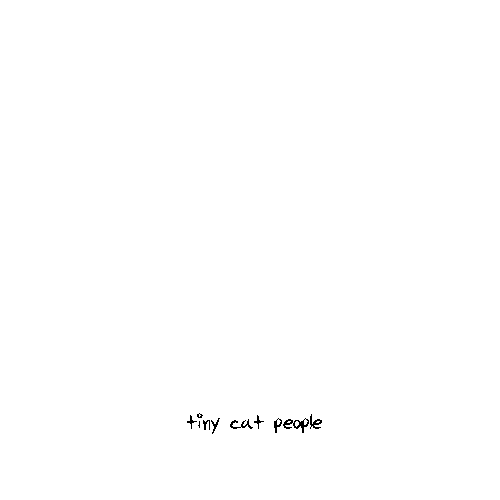 This quest is rated 16+ and contains suggestive conversation/innuendo, cartoon violence/body horror/gore, abuse/child abuse-adjacent content, drugs, existential bullshit/unreality, and torture. If these are potentially upsetting/triggering subjects for you, please remember that your safety comes first, and tread carefully.

This quest was originally run on TGchan/Questden, and is now hosted on the Homebrew Deviants forum. The version you're reading now is a significant edit of the original to make things more consistent, fix art errors, retcon now-updated designs, and adjust the story to better fit our vision. If you want to read the original, it's available on Questden still, though we believe this version to be the ideal experience.
There is a large VOID here, ripe with creative potential. The void beckons you to engage it- somehow, as a distant, collective consciousness you know two things.
Your TCP LIMIT is 1
You can CREATE a TINY CAT PERSON by presenting the void with a WORD. Any noun will do.